MBA Excellence in Housing Award Winning Additions/Alterations
Up to the Challenge:

When Silvabuilt first inspected this cottage, it presented a few challenges: it was a very steep site with limited access and the majority of the work was to the rear of the property.
The home had been renovated a couple of times over the past 60 years though had never taken advantage of the spectacular view of the inner harbour and surrounding area.
The greatest difficulty initially was the pricing, and Silvabuilt wasn't sure how to get materials to the rear of the house where the extension was to be done.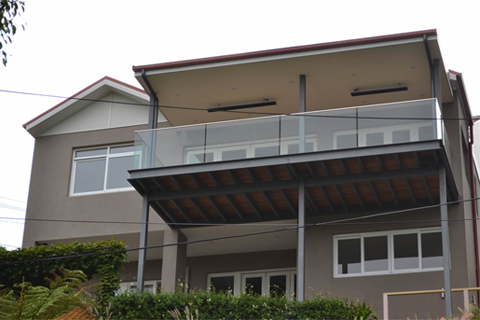 The residence had a great deal of termite damage and the rear of the property was literally slipping down a cliff. There was also a fall in the floor of 35mm over 1.5m.
It wasn't long before they discovered the new footings weren't on solid rock but over a small cave overhang. The builders has to tunnel under this to dig a footing and build a new pier to support the rock overhang.
The challenges continued throughout the project, though Silvabuilt finished on time and budget. The clients were very happy and excited, and said they never expected their home to turn out as well as it did.
We look forward to hearing from you.