MBA excellence in housing award winning duplex
Standing Out

A number of innovative building techniques were employed such as the shadowline skirtings constructed from an acrylic render instead of timber. This works especially well and is very economical on the stair stringers.
The parapet at the front elevation was eliminated, leaving the balcony roof with clean lines and a very modern look to the facade. Doing this meant that the roof had to be build with a low pitch of three degrees.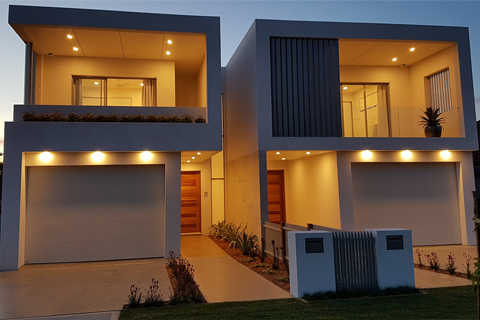 Compliance with council requirements for the west-facing alfresco was achieved by installing a retractable roof system that can be left closed during hot summer days and in the cooler months retracted to allow maximum sunlight into the living areas.
When the roof is retracted, it changes the whole feel of the living and dining areas adding an abundance of natural light.
We look forward to hearing from you.